Consortium Application Essays Mba
Tag Archives: The Consortium
November 25, 2014
3 Challenges Facing B-School Recruitment
Top MBA programs worldwide value diversity because the presence of distinctly different points of view usually leads to more enriching discussions in the classroom and beyond. However, there are challenges to creating a diversified cohort, … →
Posted inGeneral|TaggedDiversity, Forté Foundation, The Consortium, Women MBAs
August 18, 2014
Assess 5 Funding Options to Help Pay for an MBA
This post originally appeared on Stacy's "Strictly Business" MBA Blog on U.S.News.com Getting your MBA acceptance letter is a once-in-a-lifetime experience, but submitting your deposit for business school is a thrill of a different kind. … →
Posted inGeneral|TaggedCommonBond, Forté Foundation, loans, MBA scholarships, paying for your MBA, The Consortium, US News Strictly Business
August 6, 2013
SBC Scoop: Diversity Application Through The Consortium
Lydia was confused about the various options available to her as she started researching for her MBA application. As an African-American applicant she realized that her profile was underrepresented in the MBA application pool, and … →
Posted inSBC Scoop: Client Case Studies|Taggedadvice, applications, Consortium for Graduate Study in Management, essay tips, MBA program, The Consortium
June 25, 2013
Georgetown MBA Program Joins The Consortium
The Consortium for Graduate Study in Management, a national not-for-profit organization focused on diversity and inclusion in American business, has added Georgetown University's McDonough School of Business to its list of prestigious business schools. The … →
Posted inSchool News|TaggedDavid A Thomas, Diversity, Georgetown MBA, Georgetown McDonough, The Consortium
June 13, 2012
Record-Breaking Year for The Consortium
The MBA class of 2014 will include 391 of a record 1,038 applicants to The Consortium for Graduate Study in Management, a national coalition of top U.S. business schools and corporations and the leading advocate … →
Posted inGeneral|TaggedDiversity, Paul Danos, Peter Aranda, Scholarships, The Consortium, Tuck School of Business
September 17, 2010
5 Ways to Overcome Test Anxiety
Test anxiety plagues most people preparing for the GMAT to some degree. Peter Aranda, executive director and CEO of The Consortium for Graduate Study in Management–the preeminent organization for promoting diversity and inclusion in American … →
Posted inGeneral, Test Prep Advice|Taggedadvice, GMAT, MBA programs, Peter Aranda, test prep, The Consortium, Tips
Consortium for Graduate Study in Management Application Opens Next Week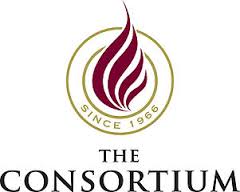 The Consortium for Graduate Study in Management, the nation's largest diversity network, will begin accepting applications for the 2017-2018 admissions season on Tuesday, August 15th. The Consortium for Graduate Study in Management application enables applicants to apply to up to six of 19 member schools at once—including the very top MBA programs in the country—saving both time and money. (The Consortium welcomed Rice University's Jones Graduate School of Business as its latest member school just last month.)
U.S. citizens or permanent residents of any race who demonstrate commitment to the Consortium's mission of reducing under-representation of African Americans, Hispanic Americans, and Native Americans in leading business schools and the ranks of management are eligible to apply.
As part of the Consortium application process, applicants will be asked to rank the schools to which they are applying. They must complete one required Consortium Membership essay about how they plan to support the Consortium's mission during their MBA program and beyond and a second Consortium Core essay about their short- and long-term goals and why an MBA makes sense for them now. In addition, applicants must answer additional school-specific essays for each of the Consortium members schools to which they want to apply. Applicants must also submit a range of supporting materials, including transcripts, GRE or GMAT test scores, a resume, and letters of recommendation.
Completed applications are forwarded directly to the schools indicated by each applicant, minus the Consortium Membership and Core essays, which are not shared with schools. The schools' admissions committees then make admissions decisions based on academic ability, professional potential, and personal characteristics. Member schools will contact Consortium applicants directly to schedule interviews as necessary.
Consortium membership is treated separately from school admittance. After an applicant is accepted to a member school, his or her commitment to the Consortium's mission is then evaluated for Consortium membership. Consortium members are considered for two-year fellowships at members schools, which cover tuition and required fees.
The rankings applicants assign to individual schools as part of the Consortium application determine the order in which schools consider applicants for Consortium Fellowships. If an applicant's top-ranked school does not award the fellowship, the option passes to the next-ranked school to which an applicant has gained admission, and so on.
Fellowships are ultimately awarded as part of an overall review of the merit of the candidate's application. The decisions are made by the admissions and scholarship committees at the member schools, not by the Consortium. Decisions regarding fellowship are typically made in mid-March and will be communicated to the applicant by the school.
The Consortium early application deadline is October 15th and the traditional deadline is January 5th. A preview of the 2017-2018 Consortium essay questions is now available, including school-specific questions for each member school. Note: The Consortium stresses that these essays were current as of July 15, 2017, but could change slightly before the application officially opens next week, so applicants should be sure to read each school prompt closely once the application goes live.
Learn more about the Consortium for the Graduate Study of Management. View a complete list of Consortium member schools.
Posted in: Deadlines, Essay Topics, Essays, Financial Aid, MBA News, News
Schools: Rice / Jones
Related